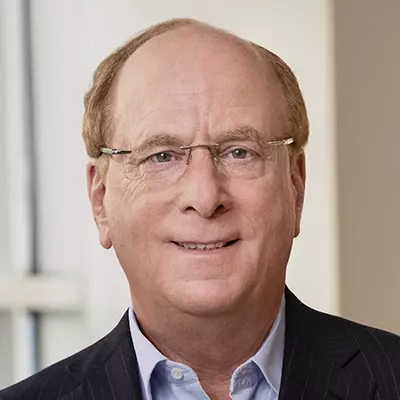 Larry Fink – CEO of $10 trillion investment management giant BlackRock – says crypto is a "flight to safety" asset class, comparable it to the likes of gold and US Treasuries.
In an interview with Fox Business, Fink dismissed the idea that Bitcoin (BTC)'s rally on Monday was merely due to a false rumor about his fund's spot ETF application being approved by regulators.
"This rally is way beyond the rumor," he said. "I think the rally today is about a flight to quality with all the issues around the Israeli war now."
Fink added that he believes more people are running toward quality assets in general, including treasuries, gold, or crypto. "I believe that crypto will play that type of role as a flight to quality," he said.
In June, Fink said Bitcoin was comparable to "digital gold," which served as an "alternative" to the government-controlled currencies of the world.
He also suggested that BlackRock's proposed spot Bitcoin ETF could potentially "democratize" crypto investing by making it available to all.
The ETF's approval is expected by many analysts to unlock waves of capital to access Bitcoin, positively influencing its price. A mere rumor of the fund's approval on Monday nearly took the asset back up to $30,000.
Back in 2017, Fink was far more critical of Bitcoin, calling it an index of global money laundering.
The post BlackRock CEO Larry Fink Calls Bitcoin Pump A "Flight to Quality" appeared first on CryptoPotato.